Pathway Lighting Products, Inc. is pleased to announce our newest line, the Industriale Series — a collection of decorative architectural fixtures with a vintage-industrial appearance. This product family includes four shade styles that can be custom painted to complement any decor, various mounting options including bail with wingnut, and wire cage and glass lens accessories are available. It is perfect for loft or office spaces, retail stores, and restaurants. The Industriale Series is an extension to Pathway Lighting's CALIBER PLUS Architectural Series.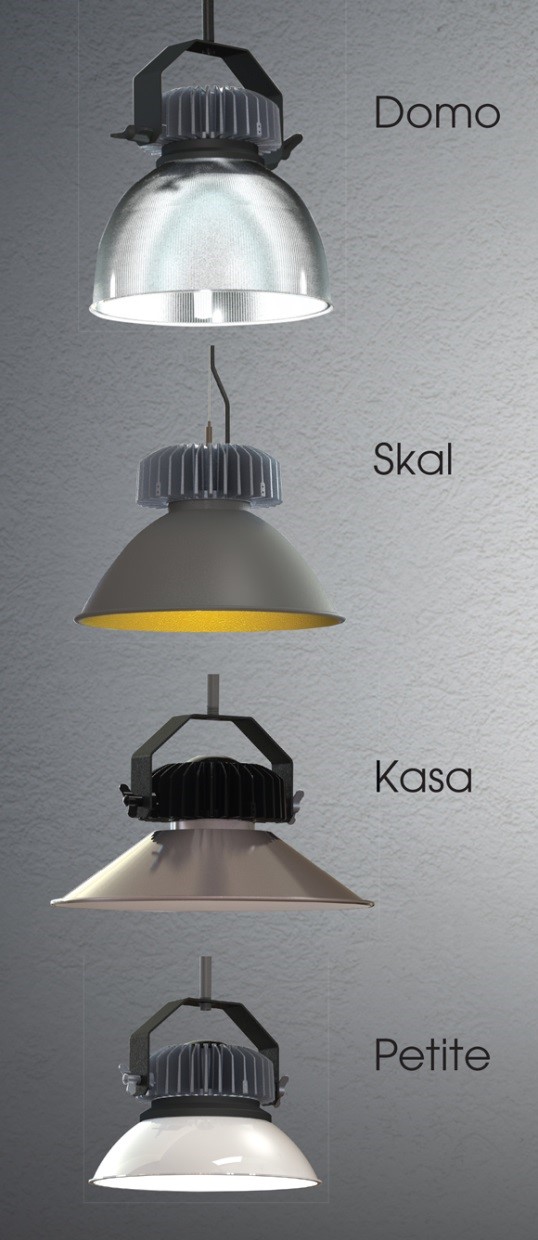 The maximum lumen output for this series is 10,000L. The driver is located in the canopy, or in the CentralDriveTM version, the drivers and the control electronics are located in a central panel. This makes installation and maintenance more economical. For more information, please see the CentralDrive brochure and CentralDrive web page.
For more information on the series, please connect to our Industriale Series web page or link to the Industriale Series brochure.
About Pathway Lighting Products, Inc.
Pathway Lighting, located in Old Saybrook, CT, is an innovative designer and manufacturer of specification-grade LED luminaires. Our product line is designed for the commercial and institutional markets and includes: downlights, wall washers, adjustable accents, decorative pendants, cylinders and emergency egress fixtures. As an independently-owned American lighting manufacturer, we are able to provide responsive technical support, as well as fixture modifications and custom products.
CentralDrive is a trademark of Pathway Lighting Products, Inc.