Pathway Lighting Products, Inc. is excited to introduce our newest line, the HL Series — a collection of decorative architectural products that include cylinders, luminous cylinders, and pendants. This series will support a wide range of lighting design requirements, delivering a cohesive look for any space, and ensuring consistency in quality and performance.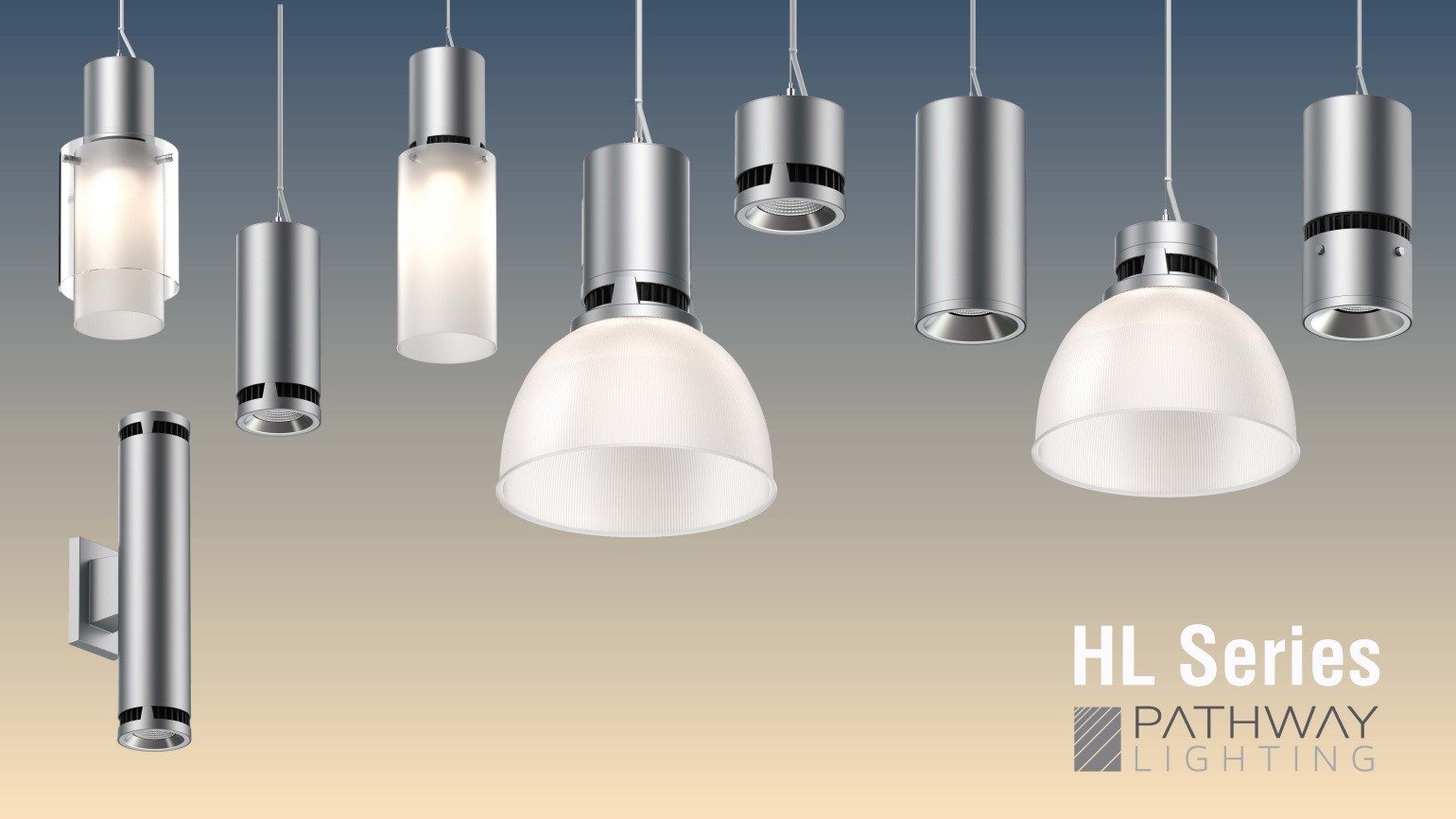 The HL Series is an extension to Pathway Lighting's CALIBER PLUS Architectural Series. It includes 42 new fixtures, available with either a Deco-style exposed heatsink or a smooth housing. These high-performance products offer a broad range of lumen outputs and 24 different dimming options. Standard dimming is 0-10, 1 percent, but it's also available in dim-to-dark, DMX, DALI, PathWave (EnOcean based), Bluetooth, and in a full range of Lutron controls. The common fixture housings makes it easy to mix and match fixture sizes and types, while maintaining a high-end uniform look – ideal for small intimate spaces to grand ballrooms. For more in-depth information, please see the HL Series web page. Brochure available in near future.
CentralDriveTM is available for the HL Series. In the CentralDrive unit, line voltage connections, control electronics, drivers and all control and driver wiring are located in a wall-mounted panel. CentralDrive extends the life of LED drivers, the panel can be located in an easy-to-access electrical and equipment closet, making maintenance and replacement easy, and more economical should there be a failure. For more information, please see the CentralDrive brochure and CentralDrive web page.
About Pathway Lighting Products, Inc.
Pathway Lighting, located in Old Saybrook, CT, is an innovative designer and manufacturer of specification- grade LED luminaires. Our product line is designed for the commercial and institutional markets and includes: downlights, wall washers, adjustable accents, decorative pendants, cylinders and emergency egress fixtures. As an independently-owned American lighting manufacturer, we are able to provide responsive technical support, as well as fixture modifications and custom products. www.pathwaylighting.com
CentralDrive is a trademark of Pathway Lighting Products, Inc.